Unlocking the Language of AI & Law: A Comprehensive Glossary of Legal, Policy, and Technical Terms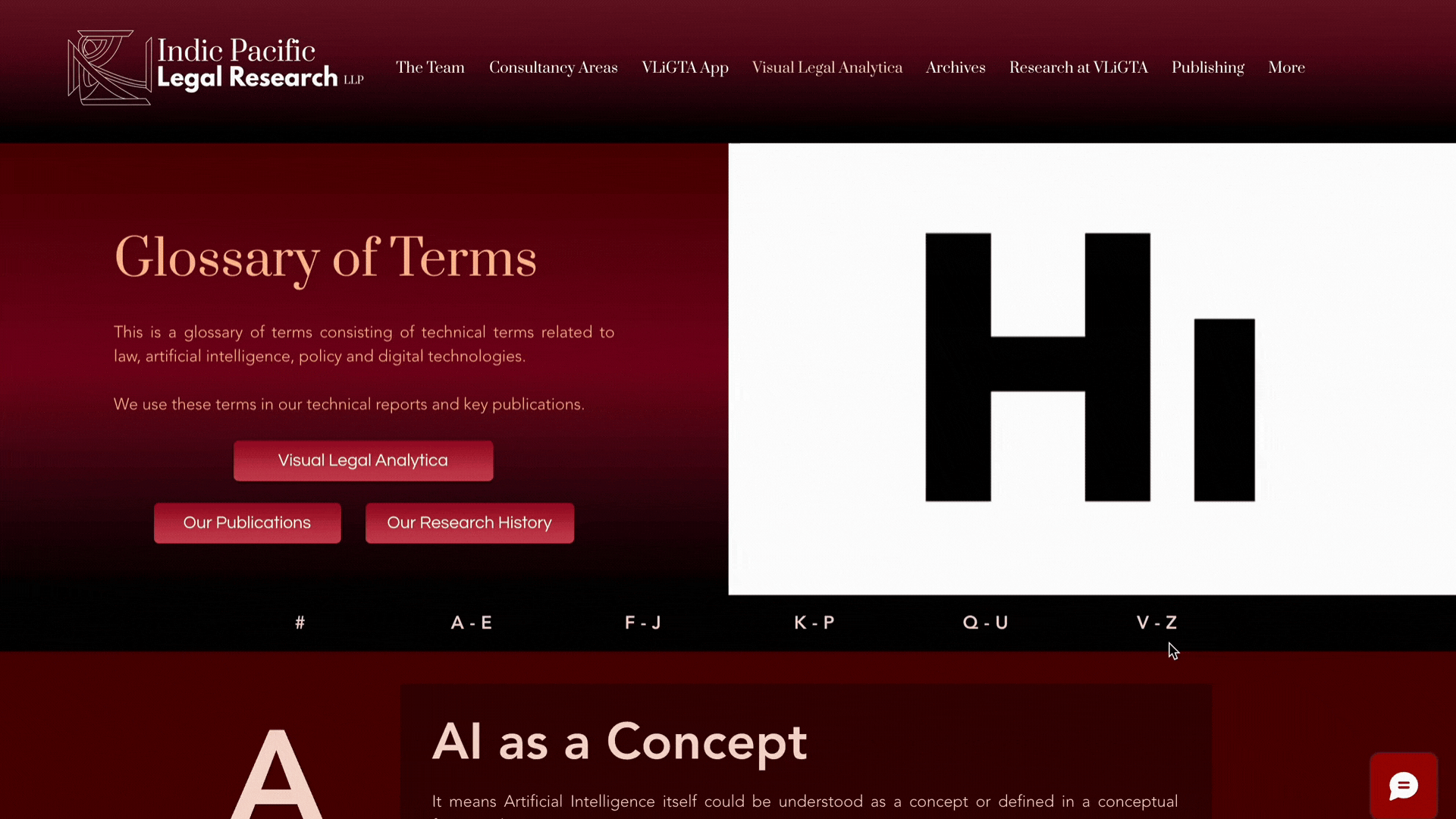 In the ever-evolving world of VLiGTA and ISAIL technical reports and publications, navigating through terms like General Intelligence Applications, Object-Oriented Design, Privacy by Design, Privacy by Default, Artificial Intelligence, and Anthropomorphization can often feel like deciphering a foreign language.
Today, we are thrilled to announce an invaluable resource for those seeking to stay well-informed in the realm of AI and Law—the release of the comprehensive Glossary of Legal, Policy, and Technical Terms by Indic Pacific Legal Research.
The Glossary
This glossary is the culmination of our commitment to demystifying the intricate web of terminology that surrounds the intersection of artificial intelligence and the legal landscape. It is designed to equip professionals, enthusiasts, and anyone interested in AI and Law with a clear understanding of the critical terms that frequently appear as jargon in our work.
Our glossary goes beyond mere definitions; it sheds light on the legal, policy, and technical aspects of these terms, making it an indispensable companion for navigating the complex terrain of AI and Law.
Accessing the Glossary
To access this invaluable resource, visit our website at indicpacific.com/glossary. Dive into a world of knowledge and empower yourself with a deeper understanding of the language of AI and Law.
Sample Definitions
Here's a glimpse of some intriguing definitions you'll find within the glossary:
Algorithmic Activities and Operations: Understand the core concept that drives AI and Law.
Class-of-Applications-by-Class-of-Application (CbC) approach: Explore a unique approach crucial in the AI domain.
Indo-Pacific: Discover the significance of this term in the context of public policy.

International Algorithmic Law: Grasp the importance of this term in shaping the legal landscape of AI.
These are just a taste of the insights waiting for you within the glossary.
Join the Conversation
We invite you to join the conversation and expand your horizons in the world of AI and Law. Visit indicpacific.com/glossary today to explore the full glossary and unlock the language of AI & Law.
Feel free to also check our Services Brochure.
Services brochure_IPLR
.pdf
Download PDF • 6.54MB